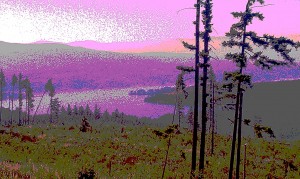 The Beauty of the Lord Displayed in His Creation
Today as I was thinking of the passing of a dear friend and brother in the work of the Lord, one who has planted seeds of righteousness in many hearts through his music and testimony, I was led to Psalms 116 below where it spells out for all of us the goodness of our God.  The highlights are mine to emphasize this passage of Scripture.
I love the Lord because he hears my voice, my pleas for mercy.  I will call on him as long as I live because he turns his ear toward me. (Isn't it wonderful to have someone who always listens! )
The ropes of death became tangled around me. The horrors of the grave took hold of me. I experienced pain and agony, but I kept calling on the name of the Lord:
"Please, Lord, rescue me!"
The Lord is merciful and righteous. Our God is compassionate. The Lord protects defenseless people. (And he calls us to defend these special people who are special in the eyes of the Lord. He wants us to sow seeds of righteousness around the fields where live so that an abundant harvest of righteousness will spring up for their benefit!)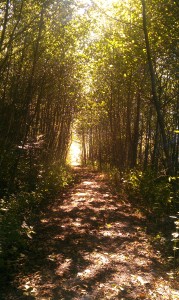 When I was weak, he saved me. Be at peace again, my soul, because the Lord has been good to me. (What a joy it is to have deep abiding internal peace!)Â  We need to plant seeds of peace that will provide a harvest of rest and confident assurance.)
You saved me from death. You saved my eyes from tears and my feet from stumbling. I will walk in the Lord's presence in this world of the living. I kept my faith even when I said,  "I am suffering terribly." (When suffering comes who do we first look to?)
                                  I also said when I was panic-stricken,
"Everyone is undependable."
How can I repay the Lord for all the good that he has done for me?  I will take the cup of salvation and call on the name of the Lord.  I will keep my vows to the Lord in the presence of all his people.
    Precious in the sight of the Lord is the death of his faithful ones.
O Lord, I am indeed your servant. I am your servant!
The Apostle Paul in Romans 8:38-39 said after being exposed to daily danger and even death said, "I am absolutely sure that not even death or life can separate us from God's love. Not even angels or demons, the present or the future, or any powers can do that.  Not even the highest places or the lowest, or anything else in all creation can do that. Nothing at all can ever separate us from God's love because of what Christ Jesus our Lord has done."
My faith today rests in the hope that nothing indeed can separate me from God's love that is found in Jesus Christ my Lord and Savior.