"And if anyone gives a cup of cold water to one of these little ones because he is my disciple,
I tell you the truth, he will certainly not lose his reward." Matthew 10:42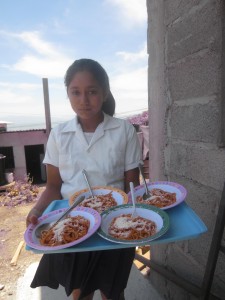 This morning in the reading of Scripture I read in Matthew chapter 10 about how all of us will share in the reward of giving that glass of water, so to speak, in Jesus name to those who are thirsty.  In this passage the context is plain that those who help people such as missionaries  will receive a missionaries reward.  This is further explained in 1 Samuel 30:24 where it states that the reward would be the same for those who stayed with the "supplies" and those that went down to the battle.
It encouraging to me that all of us have an important role to play in turning hearts towards righteousness.  That is how the mission has gotten its name, Seeds of Righteousness, because our calling is to plant seeds of rightness in the lives of those we serve.  Can you partner with us.  Is there a interest inside that draws you to want to help?  Read more of our pages and please get involved.  Not for the reward but for the deep satisfaction of knowing you're helping another person's life to be improved.  Drop me a line below when you can about how things are in your life.
Joyfully,
Mateo