"God is seldom early but never late"
I am writing you to inform you that once again I find that God wasn't early in providing the funds for the 60 chairs for the two churches but He wasn't late neither.  Our faith grew and our awe and respect for our might Creator God has grown in showing us that those 60 chairs are important to Him.
Some years ago I was attempting to sell a house and I had to have the cash in 60 days from the day I listed it  to cancel a debt that was let's say, essential that it had to be cancelled.  Days went by without an offer and any interest in the listing.  Then weeks went by……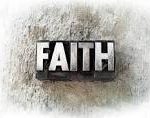 Finally I had 5, yes 5 days and the house hadn't had an offer yet but I didn't give up faith in believing God would somehow provide.  That day an all cash offer came in and I stipulated to the RE agent that it had to close and for me to have cash in hand by the middle of the 5th day so I could pay off that required loan and debt.  If not, I wouldn't go with his offer.
Would you believe, even though everyone who was aware said no way,  that I had the cash in hand by noon on the fifth day and I repaid the other loan in full.  That evening God spoke to me the above phrase and I soon made it mine, saying "I am seldom early but I'm never late".  I realized that God was more interested in my spiritual growth and health rather than my comfort.  We serve an awesome God.  May God continue to light up your path on our journey called life.
Lamentations 3:25-26  The Lord is good to those whose hope is in him,  to the one who seeks him; it is good to wait quietly for the salvation of the Lord