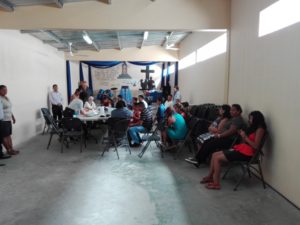 SOR Mission continues to be a blessing to others needing a hand up in life.  SOR Mission statement of purpose puts it so clearly,  "Seeds of Righteousness Mission exists to help enable Love and Justice  to meet under the Banner of Service to help connect human need with God's Resources".
Recently SOR Mission hosted our beneficiaries for our quarterly meeting for those having received micro development loans as well as those who are living in one of the houses that SOR helped finance through a 0% loan.
This last meeting we discussed as a group how we can improve our household finances by being more careful with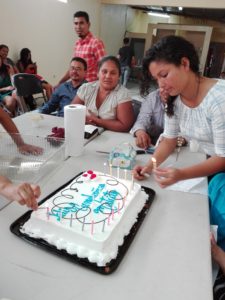 how the money is being spent.  The group was encouraged to help their children with an adequate education so as to be able to find adequate work when they finish their studies.
Our VP of the committee spoke to the group from personal experiences concerning how to maintain a watch over their household finances as well as the business that he and his wife own.
The joy of the afternoon was the cake that they had prepared for the director of SOR Mission who wasn't able to be present in country for his most recent birthday.  Times like these are such a blessing to those of us working in this area.
What a joy it is to serve others and to be a blessing to those that we serve.
In the same way, let your light shine before others, that they may see your good deeds and glorify your Father in heaven. Matthew 5:16