After my morning devotional in the Book of Philippians today in chapter 3 I read in verse 20 that our citizenship is in heaven! "But our citizenship is in heaven. And we eagerly await a Savior from there, the Lord Jesus Christ"
Minha bíblia diz português: "A nossa cidadania, porém, está nos céus, de onde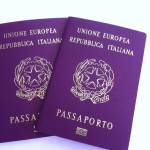 esperamos ansiosamente o Salvador, o Senhor Jesus Cristo."  
Mijn bijbel zegt in Filippenzen 3:20 Wij zijn echter, al wonen wij hier op aarde, burgers van een stad in de hemel, vanwaar wij ook onze losser verwachten, de Here Jezus Christus
 한국 성경 빌립보서 3시 20분 말한다:

오직우리의시민권은하늘에있는지라거기로서구원하는자곧주예수그리스도를기다리노니.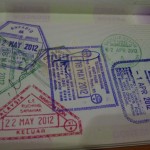 I will be publishing an article later today, Saturday, July 25, 2015 on our
Today Page
.  In part this came about through recently traveling once again where I live in one country but I'm a resident of another but carry a passport from yet a third country.  Where do I belong as a missionary?  Where do we all belong?  From Brazil, Portugal, Spain, Central America, Korea, Holland?  It should be an interesting article and the results will keep you reading until you finish the article so please check back.