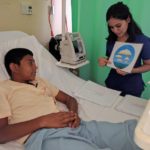 Recently on one of my visits to the pediatric ward at the hospital I brought along with me a young ministry friend of mine named May who helped me with the ministry that day at the hospital.  In Pediatrics we shared with a young boy who had been hospitalized because of a knife wound that his mother said to us had been an accident.
We shared with Mel about God sending his Son Jesus Christ to save us.  When asked if he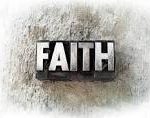 believed in Jesus he replied that he knew that there had to be a God but he didn't know how to communicate with him.  During our sharing with her son Mel, his mother had remained rather silent and removed from what we had been sharing with Mel.  She pondered our comments and their eternal destiny.  You can read entire article by clicking above on SOR At Work/Justice.