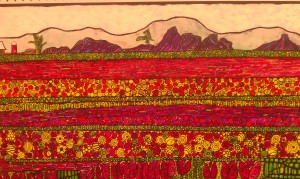 For most of us this is a season of celebration. We recently celebrated the death and the resurrection of Jesus Christ. This event shook the known world two millennium ago.  It continues to speak to all of us of the value and the  purpose one can find in becoming a follower of Jesus Christ.  As Jesus showed us, he  planted himself in this world, becoming a human like us then he died as a human being and then was resurrected  by the same power that lives in us as Christians.  We have in Jesus found a life without end – eternal life.  His death and resurrection speaks to us of the Spring and those seeds we're dying to get planted in the back yard.
John quoted Jesus as saying just before he voluntarily gave up his life in Jerusalem, "I tell you the truth, unless a kernel of wheat is planted in the soil and dies, it remains a single seed. But its death will produce many new kernels—a plentiful harvest of new lives. Those who love their life in this world will lose it. Those who care nothing for their life in this world will keep it for eternity." John 12:24-25  NLT
Each spring as I see the gardens in the northern hemisphere come to life with bulbs shooting heavenward and trees once again displaying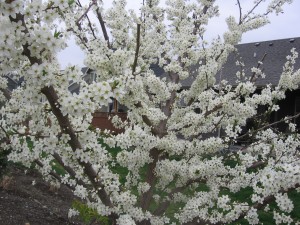 their beautiful new green spring ware, I am reminded of the strong example this gives us about the resurrection we will undergo once we die in this life.  As Jesus said, the kernel of wheat needs to die to produce a harvest and we too will need to do the same.
I was asked recently about living and working in a relatively dangerous country where we presently live.  My reply was that when I became a Christian I died to my own desires and now I live to give my life to others. Its not a sacrifice as the joy one receives in serving the Lord far outweighs the dying to one's own desires and plans.
I say, "If what I live for each day is not worth dying for then what I do live each day is not really worth living for.  It hasn't any great value to those around me.  Life is meant to be lived with passion.  A revolutionary passion that will bring the world to Jesus based on the passion they see in us. This passion  that I feel for the gospel is what gets me out of bed each morning; it's what moves me along each day doing what I can to serve others.
Psalms 82:3-4
Defend the poor and fatherless;
Do justice to the afflicted and needy.
Deliver the poor and needy;
Free them from the hand of the wicked.