About Us
---
---
The work of SOR Mission is to connect human need with God's resources (7-26-19)
Mission Statement:  "Seeds of Righteousness Mission exists to help enable Love and Justice  to meet under the Banner of Service to help connect human need with God's Resources".
Part I: What about SOR Mission? What can be said about SOR Mission and what it's involved with in Costa Rica, Honduras & Nicaragua?  A passage of Scripture from the Prophet Isaiah states in chapter 58:6-7 "Is not this the kind of fasting I have chosen: to loose the chains of injustice and untie the cords of the yoke, to set the oppressed free and break every yoke?   Is it not to share YOUR  food with the hungry and to provide the poor wanderer with shelter – when you see the naked, to clothe him, and not turn away from your own flesh and blood?"
These verses in Isaiah sum it up quite well for us and in addition the Prophet Hosea adds by saying, "Plant the good seeds of righteousness, and you will harvest a crop of love. Plow up the hard ground of your hearts, for now is the time to seek the LORD, that he may come and shower righteousness upon you." Hosea 10:12

The above verse helps us to understand that those of us working with Seeds are concerned about planting good seeds of righteousness one at a time so that we can harvest an abundant crop of love and repentance with those we minister to.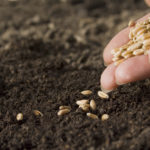 This is the first step in understanding who we are.  The team at Seeds works to plant  seeds of Justice (simply doing what's right in God's sight)  and Righteousness (simply doing good for those around us)  for those needing it.  The term righteousness is commonly translated justice in Spanish and thus our mission is also known as "Semillas de Justicia" in Latin America.  We  work so that the seeds of the Gospel that we plant will bring about a harvest of righteousness that will result in many others hearing of the good news that we so strongly believe in – the news that Jesus died to give us a new life of purpose and meaning.  We pray that this will flow out of our ministry in Costa Rica and Honduras. We invite you to become part of this team to help us work with our PEACE plan to Central America.  We are now working in three Central American Republics;  Costa Rica,  Nicaragua and Honduras.  Consider putting together a team to come down to join us in ministry and to also renew your faith in our Living God. 
The mission office has relocated to the United States for the near future.   The team is composed of  just ordinary people wanting to serve God by helping others who  God places in their paths.  They render emotional, physical and spiritual help so that those they assist can continue on the path of  becoming  all that God originally intended them to be. 

Part II: What about our mission name?  It was so named by its founder, Mateo after being motivated by his mother so that it would reflect the work that they are involved in with the people of Central America.  The above quoted verses in  Hosea 10:12 states that the person who voluntarily "plows up the hard ground of his heart " giving his life to the Lord to reach others for the gospel sake will produce much fruit.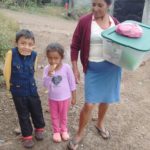 We attempt to hang out with people who realize they have no pedigree or righteousness of their own.  Those we work with don't get invited to the Presidential Mansion so to speak! They are simply people who need and want God to dwell in their lives.  They are God's special ones!!! Jesus said that the Gospel of the Kingdom would be preached to the poor and it would be good news!  Today when the poor and needy hear the Gospel they receive it as good news.  It becomes however, a stumbling block to the wealthy and to the self-sufficient who find the Gospel and its demands as a hard stone that demands changes in their lives.  A change that acknowledges that the gospel is the most important thing one can ever know.  We attempt at SOR Mission to make it known to the poor.
Part III: More about Seeds of Righteousness Mission and its Ongoing work in Central America.

SOR Mission (Seeds) began working  in Tegucigalpa, Honduras in mid 2011. Before that Seeds began its work originally  in Costa Rica in 1986 and Nicaragua in 1987. All three of these countries are part of the original five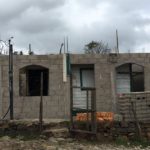 Central American Republics.  Honduras and Nicaragua are considered the poorest of the 5  Central American republics.  Seeds attempts to assist those who live at or below the poverty level.  Many of the poor in these three countries  have been abused and exploited  because of their poverty and often times are caught in poverty where its so difficult to escape.  This large disparity between the rich and the poor  has been the fuel for a number of revolutions in Latin America.  Central America has also had its share as well over the last 40 years.  One glaring difference between the middle class of which many of you consider yourself a member, and the poor is that the poor do not have access to credit like those within the middle class.
Part IV: Seeds and the PEACE Plan.  At Seeds we follow what is commonly called the PEACE PLAN. (PAZ en Español)  This is an acronym for helping the poor to escape this cycle of poverty and life without hope.  We are doing this through  Bible discipleship training,  working with church pastors and leaders, bringing  teams on short term mission projects, helping in the building of affordable housing, hospital visitation of mothers and children in wards at local city hospitals as well as working with the youth.
This ministry also assists others in such diverse ways as food and medicine distribution where needed, assisting in the building of affordable housing, tuition and school supplies, sponsorship of needy children to stay in school and  counseling of at risk women. This ministry also works with school age children in instructing them in positive Christian lifestyle values.
You can read more about the PEACE Plan on the page with the same name.
Part V:  Christmas with Click for St. Nick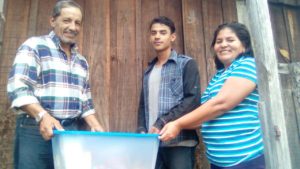 Each Christmas SEEDS gives out baskets of food and kitchen utensils through our "Click for St. Nick"  program.   Your help for Christmas 2017  helped us to make a difference in lives of over 425 people with whom we work throughout the year.
We assist individuals who want to partner with SEEDS in helping people with a helping hand through love in action. We also partner with Churches and other Christian organizations in bringing help to the hopeless through the gospel of Jesus Christ. Most recently, we are partnering to help with the building of affordable housing in Nicaragua  for those caught in the vicious cycle of poverty.
This past Christmas 2018,  baskets were distributed in Honduras and Costa Rica.  We worked with local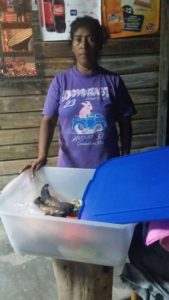 church leaders in these countries to bring about this blessing for the poorest of the poor. Many families were deeply impacted  through our 2018 program.  We look forward to a great 2019 campaign beginning after Labour Day in September 2019.  If you wish to become involved as a sponsor or a team leader to raise awareness and support where God has you planted, please contact Mateo at his address under contact information.
Please leave your follow up  comments below for your review and response.  If you should so wish to become a supporting partner of this ministry please go to donate now on this page and scroll down to the area that you want to support.  Blessings and Thanks!
Pass our Mission Statement on to others:  "Seeds of Righteousness Mission exists to help enable Love and Justice  to meet under the Banner of Service to help connect human need with God's Resources".