SOR Mission at Work
WELCOME TO SOR MISSION AT WORK.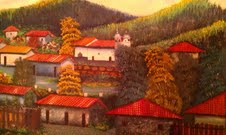 On this scroll down menu you will find the major headings of our ministries  in Costa Rica, Honduras and to a lesser degree Nicaragua.  Our mission is also listed on Facebook under the same name – – SOR MISSION AT WORK.  Scroll down as you read about our work under MERCY where we show mercy to those in need such as food to the hungry, tuition and books to students without any means to continue their studies and people in need of prescription medicine that are not able to purchase what they need.  Our JUSTICE program is associated with the local hospital and the needs that we encounter there with those we visit.  This includes providing some basic take home items to young mothers,
sharing the hope we have in Jesus Christ with those who are in the hospital with conditions needing attention.  We on many occasions continue our Bible studies with these ladies in their homes once they are released.
Our CONSTRUCTION ministry includes helping churches with additions and improvements, individuals who are needing safe and affordable
housing.  Our aim is to assist where we're able with small loans at 0% interest to those who are without resource and many times not able to have access to credit.  Lastly, our CLICK FOR ST. NICK program provides a basic food basket at Christmas along with kitchen utensils along with a personal visit as well as a prayer for the family.  Please read on with some of the stories your find below.  Be sure to leave a comment is you wish.