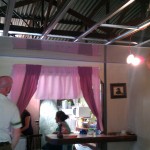 This past week we've had a group of volunteers working with us in Costa Rica.  Their excitement and enthusiasm has been contagious and we have certainly enjoyed working with them in various projects including street evangelism, update repair for a disabled single mother, teaching a group of immigrants the way of Jesus, teaching crafts to women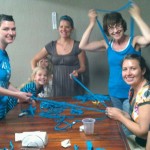 who want to learn new skills and lastly helping us in other areas of our ministry here.  They have been a joy to work with.
Check out our page above concerning volunteer opportunities with SOR Mission.  We hope to have teams visiting later this year.
"In every circumstance of life be thankful; for this is God's will in Christ Jesus respecting you". I Thessalonians 5:18