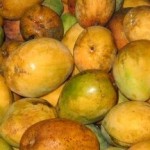 Mango Season in the Tropics and other thoughts as the 8:20 flight  passed overhead for the coast
It's the end of the mango season in Honduras and they're selling for three for 50 cents on the streets of Tegucigalpa.  Now this may seem a totally ridiculous price but it doesn't reflect the absolute desperateness of the people living in poverty in Tegucigalpa.
Now for those of you accustomed to eating mango's that have been picked green and shipped a thousand or two miles north,  you might not realize the absolute joy of biting into a ripe mango and enjoying the tropical flavours come alive.
While working in Thailand as a missionary I learned to enjoy the mango season with a bit of "sticky rice" and coconut milk.  Sticky rice is a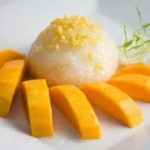 glutinous rice that once cooked is quite sticky and and forms into a nice shape so you can serve it along side of sliced mango's accompanied with coconut mile poured over the rice.  Once you've had it you're hooked.  The combination is delightful.  You must try it if you have a chance.
These delicious treats don't address what I had mentioned above about the desperateness of the life in Tegus and its people.  People simply without options and without any food to eat in the house because of the lack of work and opportunity.
Next week we want to visit, in spite of being so many people that we could potentially help, 4 families with baskets of food that are in desperate need for something to eat.  We will visit with the local pastor and we'll be able to encourage the people as well as present them  a "Click for St. Nick" type basket of basic food items.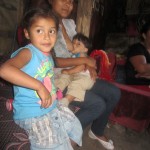 The diet of a family such as this is quite basic and doesn't have much variety to it.  Basically its beans, rice and spaghetti along with "masa" for making some tortillas.  Their diet doesn't include what I shared with you above but but they do get a chance to enjoy  some of these  cheap and delicious mango's from time to time.
If you're able to help us to purchase one of these baskets for next week, you can go to the donate now on this site to help us make their lives just a little bit better.
Joyfully in Service to Others
Mateo